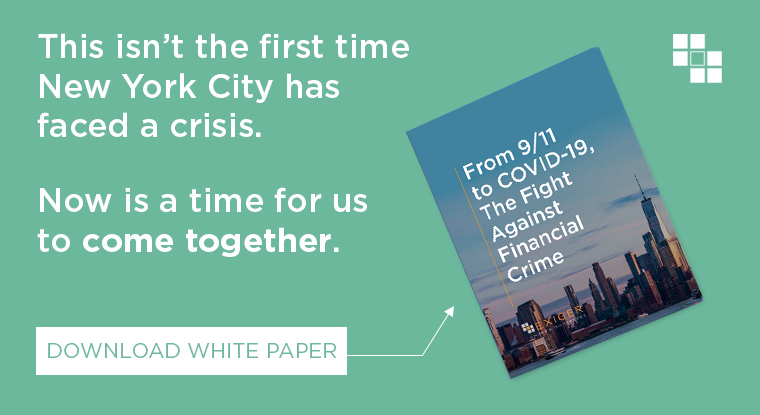 Read excerpt "From 9/11 to Covid-19, The Fight Against Financial Crime" published in Law Technology Today, June 10, 2020
Managing Director and Head of Investigations Roy Pollitt, a ground zero first responder, reflects on another time New York City was shut down--and how it inspired the frontlines, people of New York and financial industry to come together, emerging stronger than ever in the fight against financial crime.
As Covid-19 continues to change the way we live our daily lives, I have noticed a few encouraging signs in everyday things. At the same time that the pandemic tightened its grip on NYC, the spirit of goodwill and support also took hold and hoisted up the city. Seeing the first videos of the residents of NYC coming together at 7pm each evening to show support for our incredibly brave medical professionals and first responders by opening windows and clapping, banging pots and pans, and singing "New York, New York" made the hair on the back of my neck stand up. It was as if, for the first time, people were truly seeing neighbors who they have lived next to for years, but never had the time to get to know or understand. It warmed my heart and soothed my soul to see something familiar in the unprecedented. I have only seen this once before, during a similarly dark time where uncertainty about the future was rampant.
Author's Note
While much has changed since I originally wrote this article, I remain confident that the same spirit of coming together through adversity highlighted here will help the country heal and come out of this turmoil a better society.